Easily get onto your balcony with our floor-elevating platforms to enjoy your outdoor space. Our platforms adjust to different balcony shapes and have the advantage of being open mesh aluminum to allow easy evacuation of rain or snow. They are resistant in all climates while having the best non-slip surface. Quick to install, the balcony platform requires no screws or permanent fastening.
Enjoy the sunshine and the pleasures of being outdoors on your balcony by contacting our Advisors specialized in the manufacturing and installation of our ramps.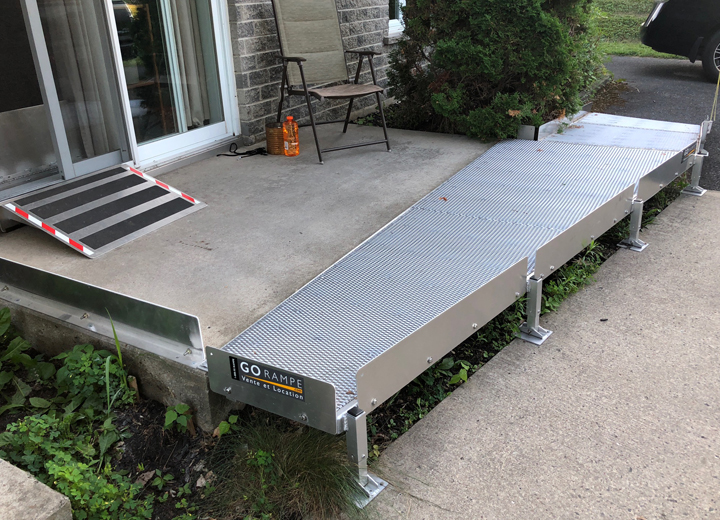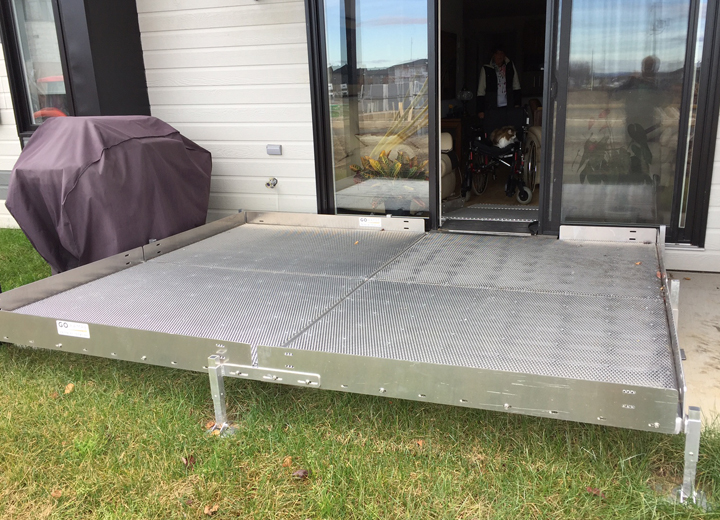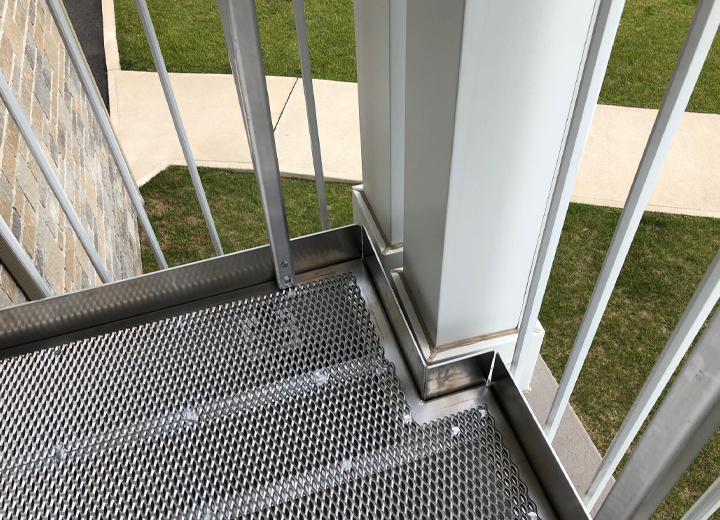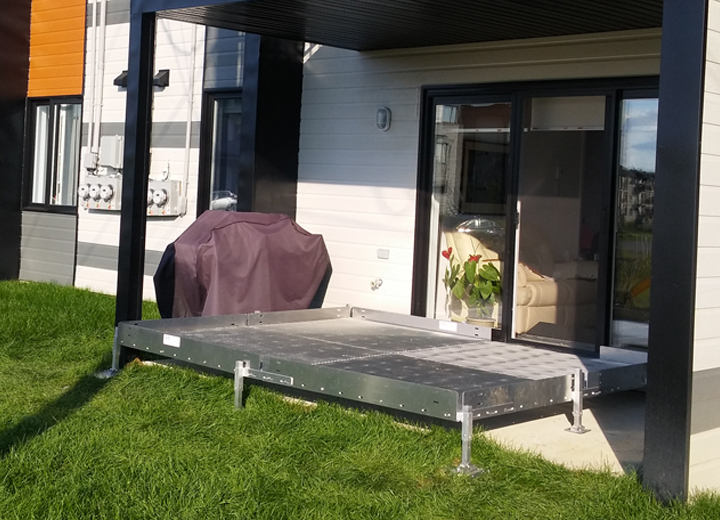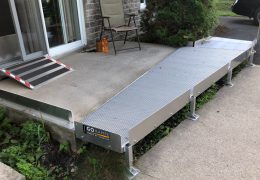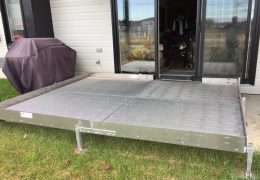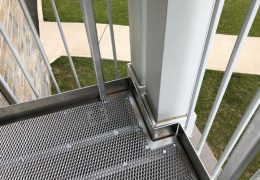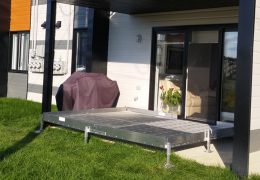 Aluminum balcony platforms
Move to and from your balcony with ease thanks to our balcony platforms.
Beneficial features of our balcony platforms
Made of aluminum and designed to be robust and weather resistant;
Load bearing capacity of 850 pounds;
All-season anti-slip open mesh floor;
Perfectly safe;
Adjustable to any balcony or deck layout;
Quick and easy to install;
Can be installed year-round;
No maintenance required and built to last;
No cleanup required after removal;
Adheres to building codes as per the Régie du bâtiment du Québec;
Made in Canada;
5-year guarantee.
Our platforms can be painted to match the color of your home thanks to our selection of powder paints. (available at an extra cost)
Other products that might meet your needs