Find the perfect solution with our commercial modular access ramps for people with reduced mobility

.
Our commercial accessibility modular ramps provide easy and safe travel for anyone with disabilities.
Whether it is for a business, a restaurant, an institution, a public event, a festival or even a school, making your locations accessible to all is our mission every day.
Why choose Go Rampe? The 100% open aluminum mesh modular ramp systems are manufactured by our team in Canada. In addition to being the best value for your money, it will be the most robust and aesthetically pleasing, and can easily be integrated into your environment or design thanks to the customizable paint options. The open-mesh aluminum ramp is the best non-slip surface for increased safety in any season. Our commercial ramps have been certified by structural engineers and comply with all regulations of the RBQ (Quebec Building Authority).
Whether you need a small ramp to make a sidewalk accessible, or a straight, L or U-shaped ramp, let us meet your specific needs.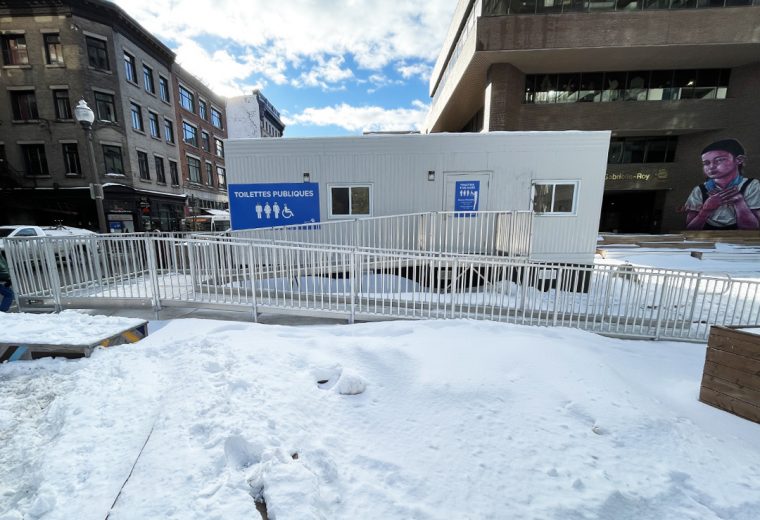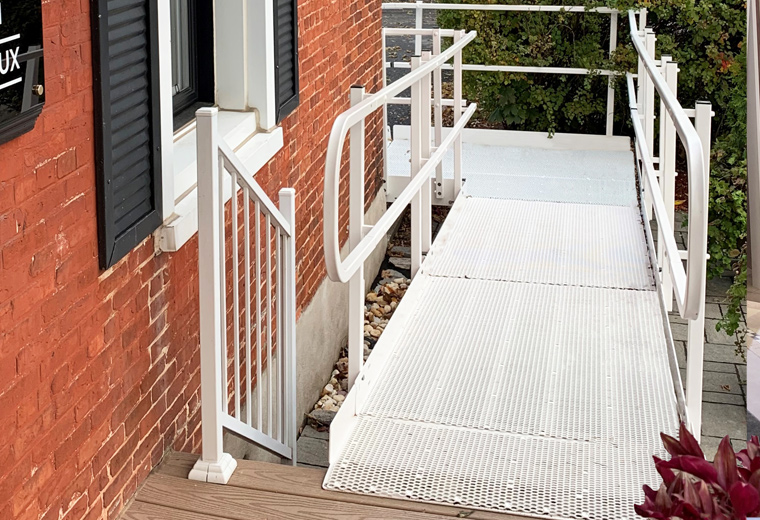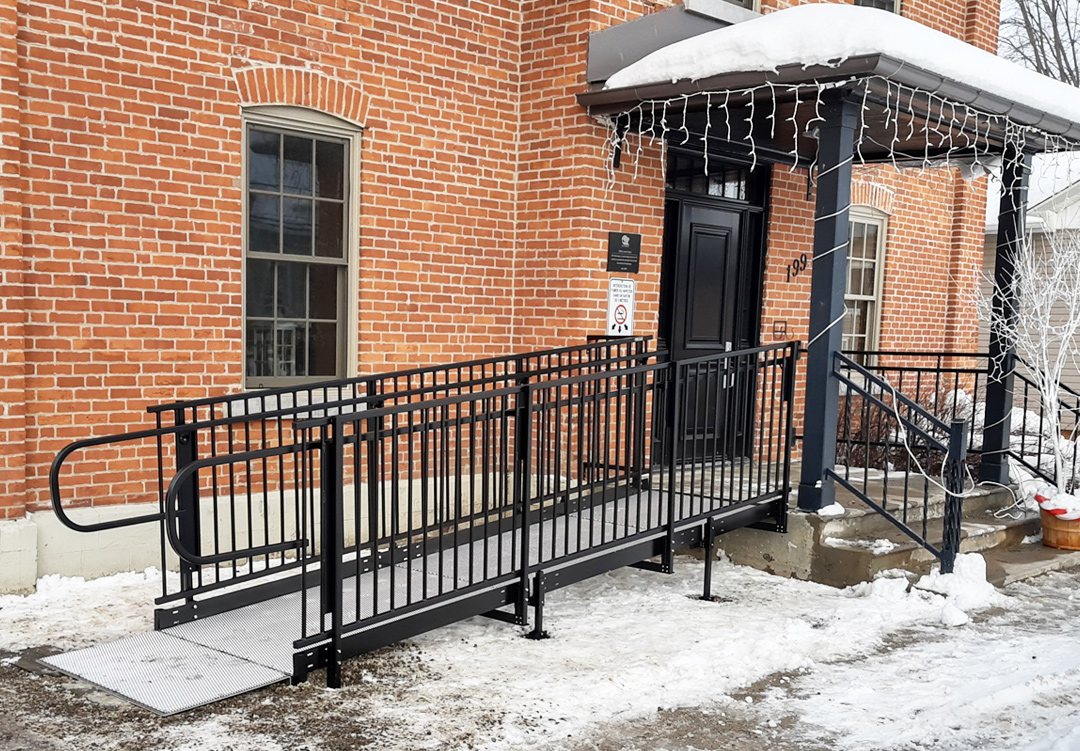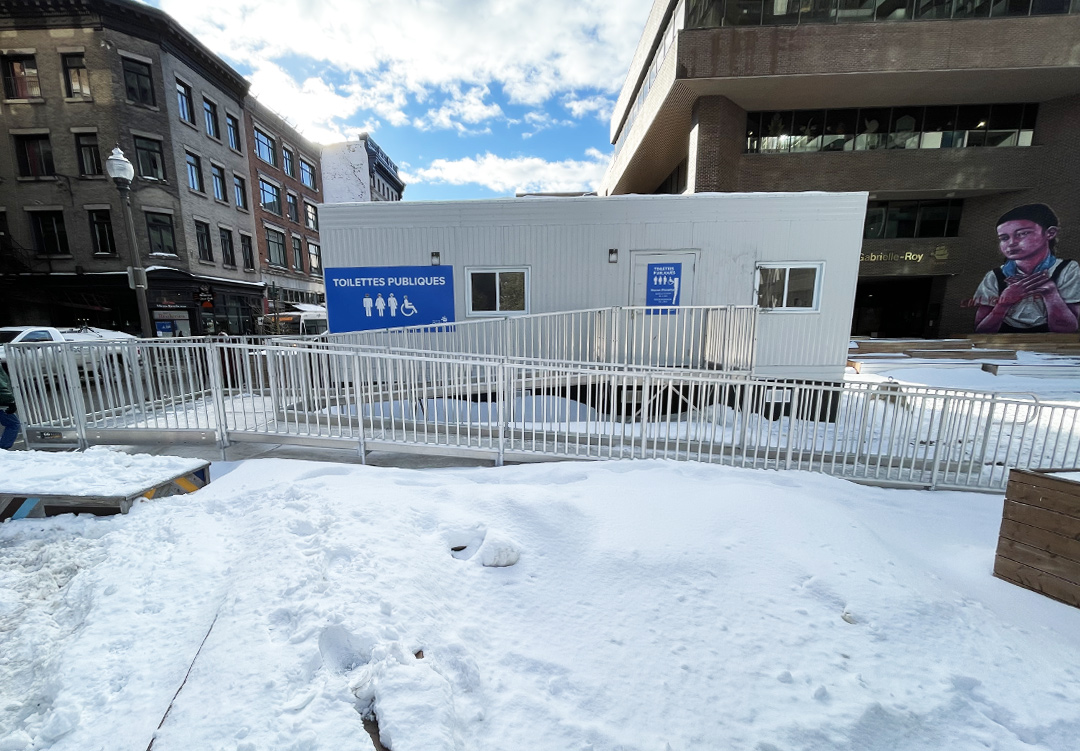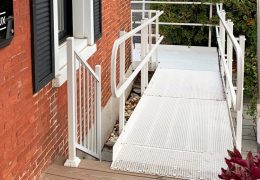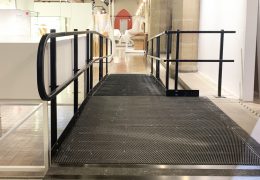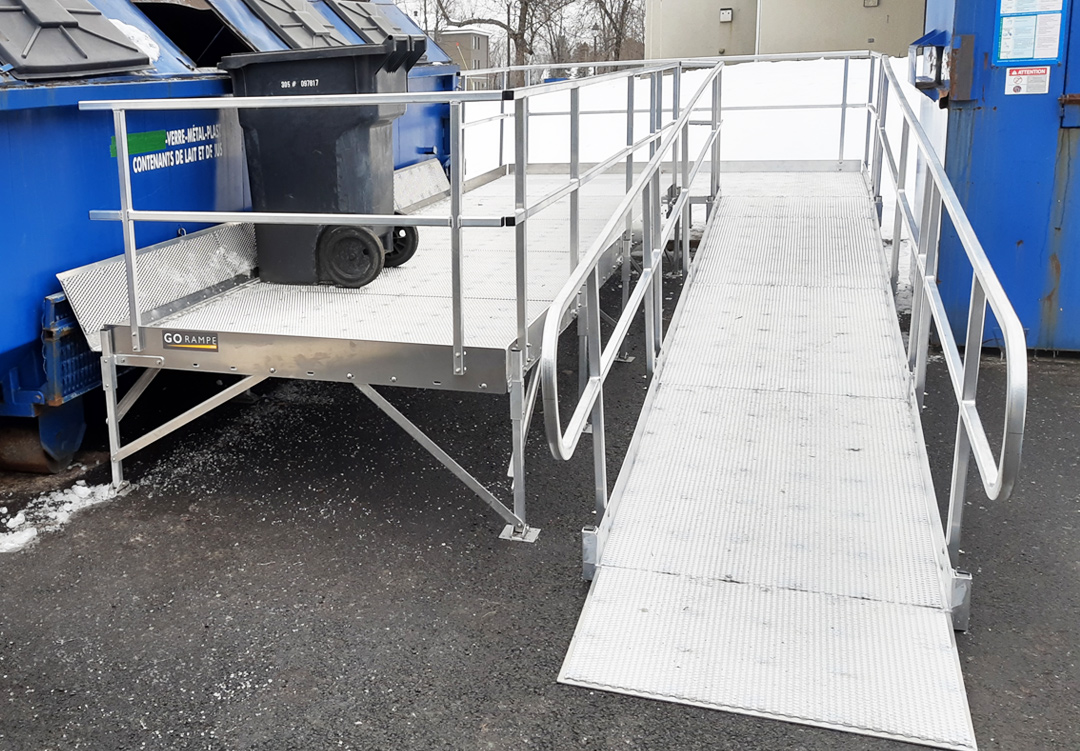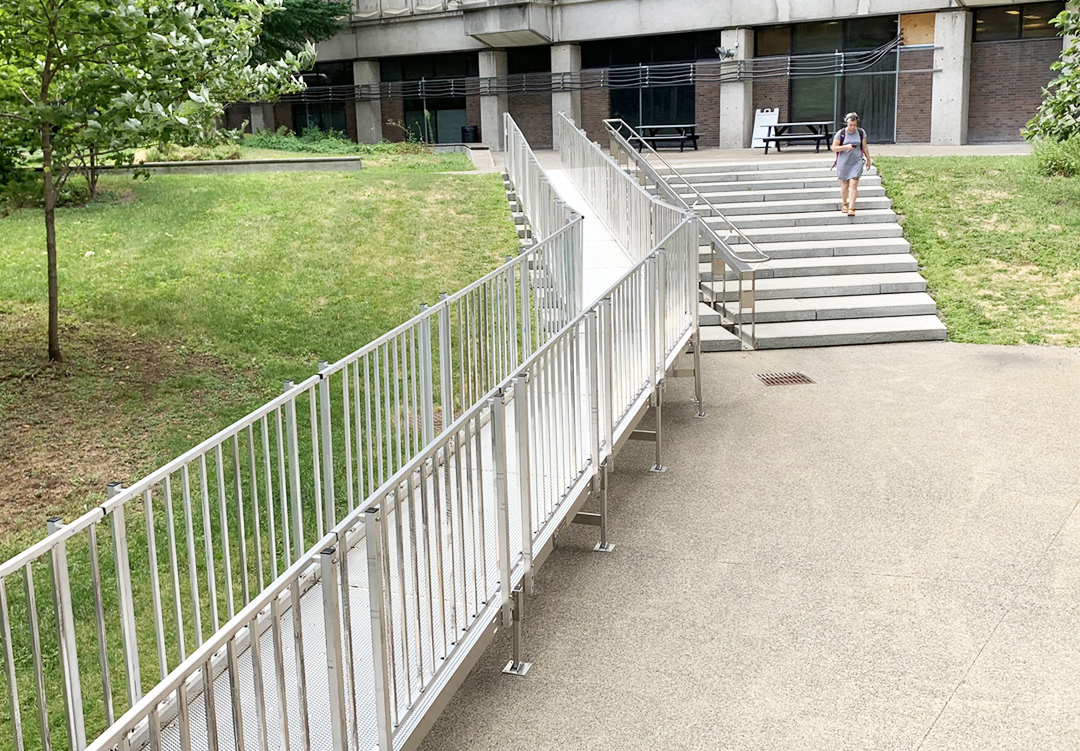 Commercial Access Ramps
Find the perfect solution with our commercial modular access ramps for people with reduced mobility.
Commercial Access Ramps for Disabled People Features
Extremely robust structure and design;
Open-mesh non-slip floor for all seasons;
Quick installation, without screwed piles;
Installation available all year long; No maintenance required, no degradation of materials over time;
Large bearings allow for easy change of direction;
Wide enough for quad scooters;
Continuous handrails;
Railings designed to withstand various weights as specified by the National Building Code
Resistance of aluminum elements and assembly strength are designed in accordance with CSA S157-17 resistance standard;
Our company is CSA W47.2 compliant for fusion welding of aluminum and approved by Canadian welding office CWB;
The strength of platforms and decks has been designed to withstand a load of 100 lbs./ft2 as prescribed by engineering standards;
Minimum carrying capacity of 850 pounds;
Built according to the QuebecBuilding Authority Code;
100% recyclable;
Made in Canada.
It is possible to paint the platform to coordinate with the colors of your building thanks to our variety of powder paint colors (additional costs are to be expected).
Other products that might meet your needs