Discover our most versatile aluminum ramp. The length and configuration of our modular residential acess ramps are unlimited. They can be arranged in a straight line, U or L depending on the location and boundaries of your property.  Painting options are available to coordinate with your environment.
What are the advantages of our residential ramp? In addition to being robust and manufactured by our team in Canada, our aluminum ramp is open mesh, allowing the evacuation of rain and snow, and a better non-slip surface during all seasons. Whether you are using a wheelchair or a quad scooter, this ramp is the perfect solution for your home. Our ramps are eligible for the Home Adaptation Program (PAD).
Contact our advisors who specialize in the manufacturing and installation of our ramps to assess your needs and find the best solution for a ramp rental or purchase.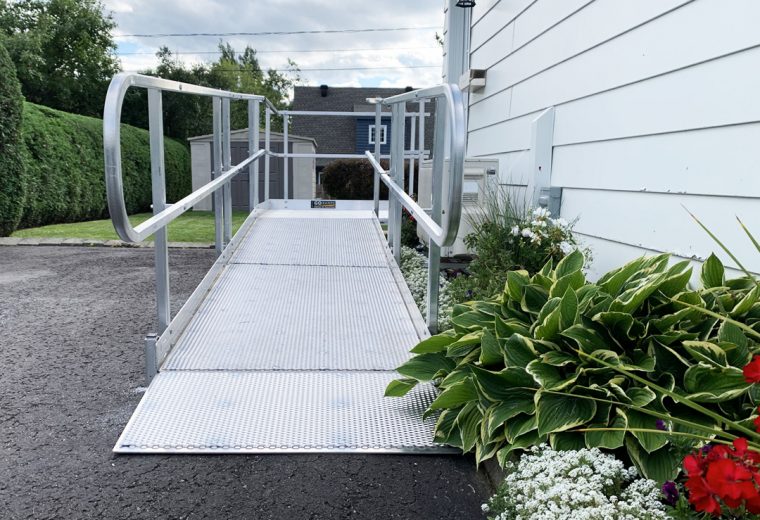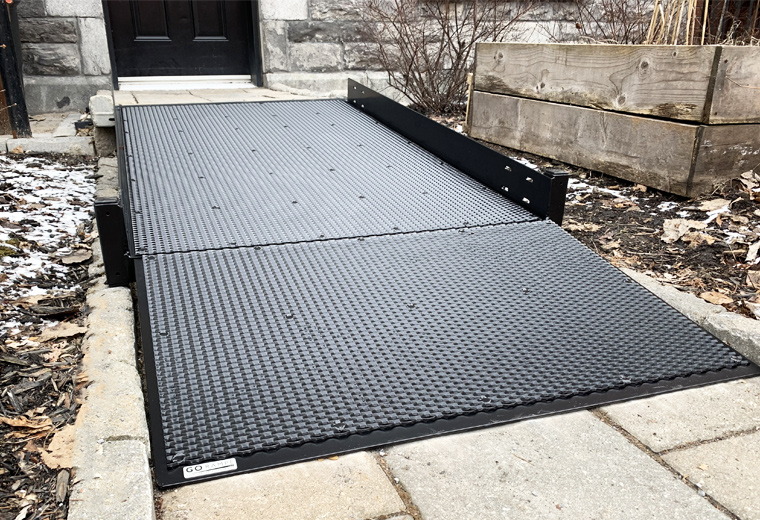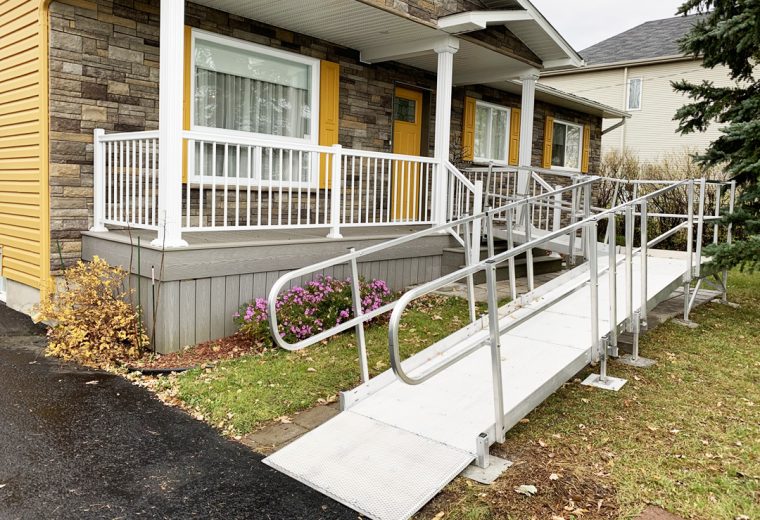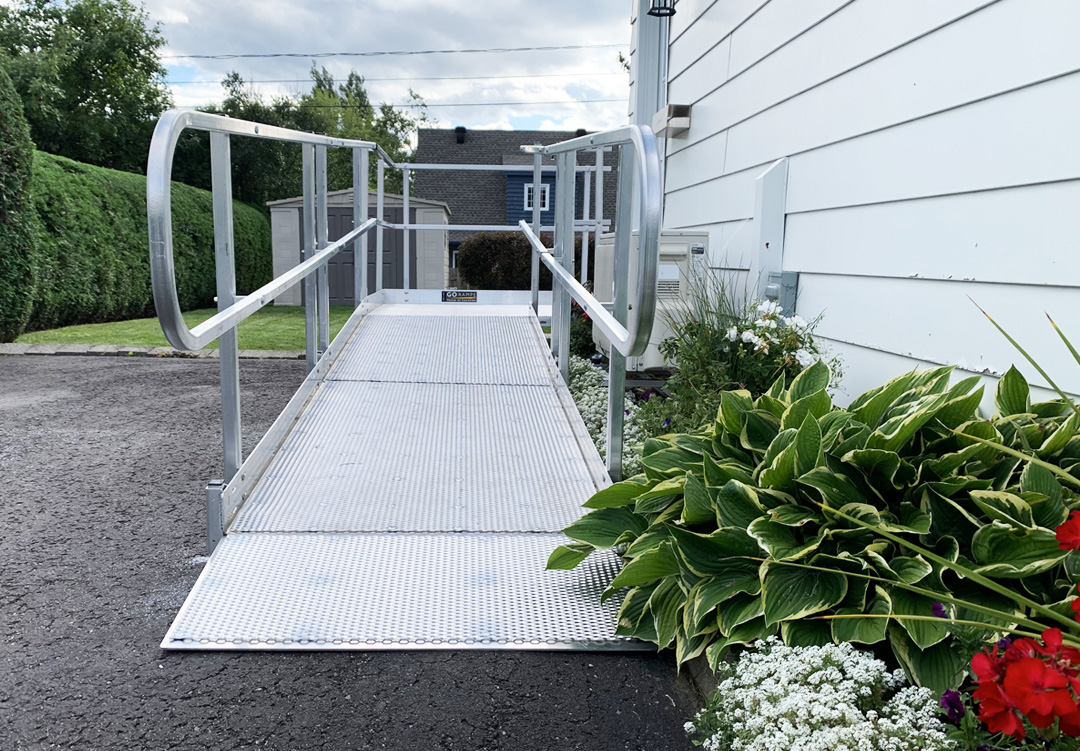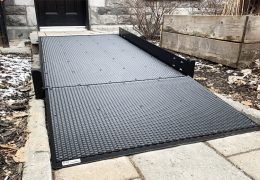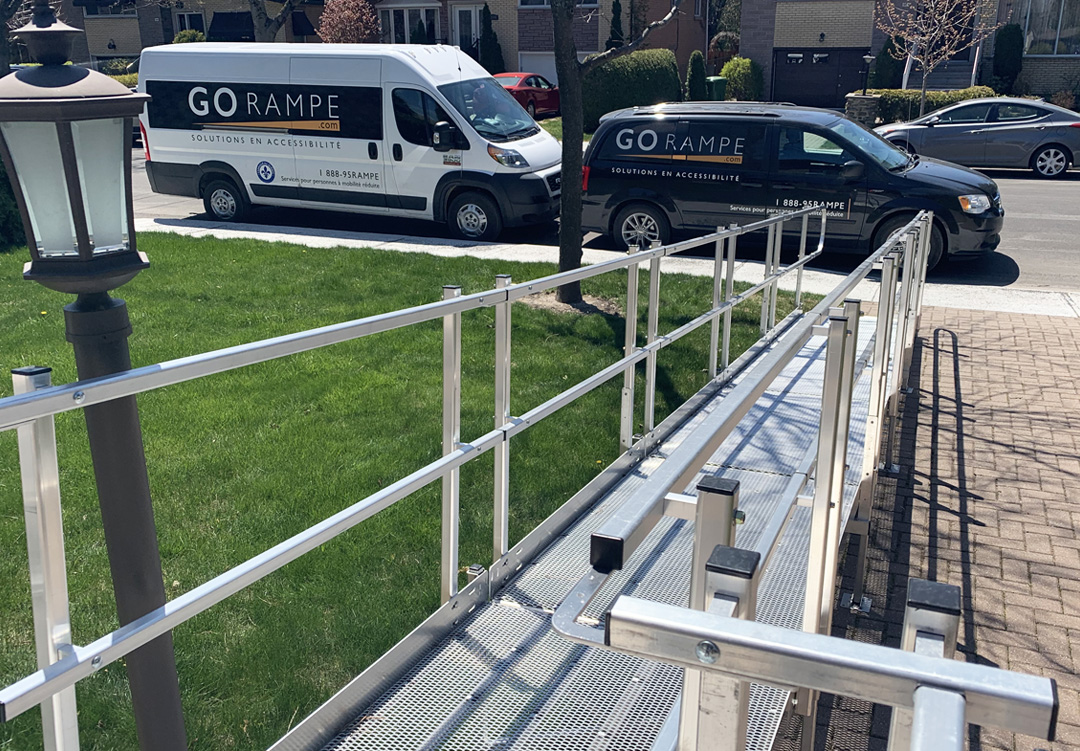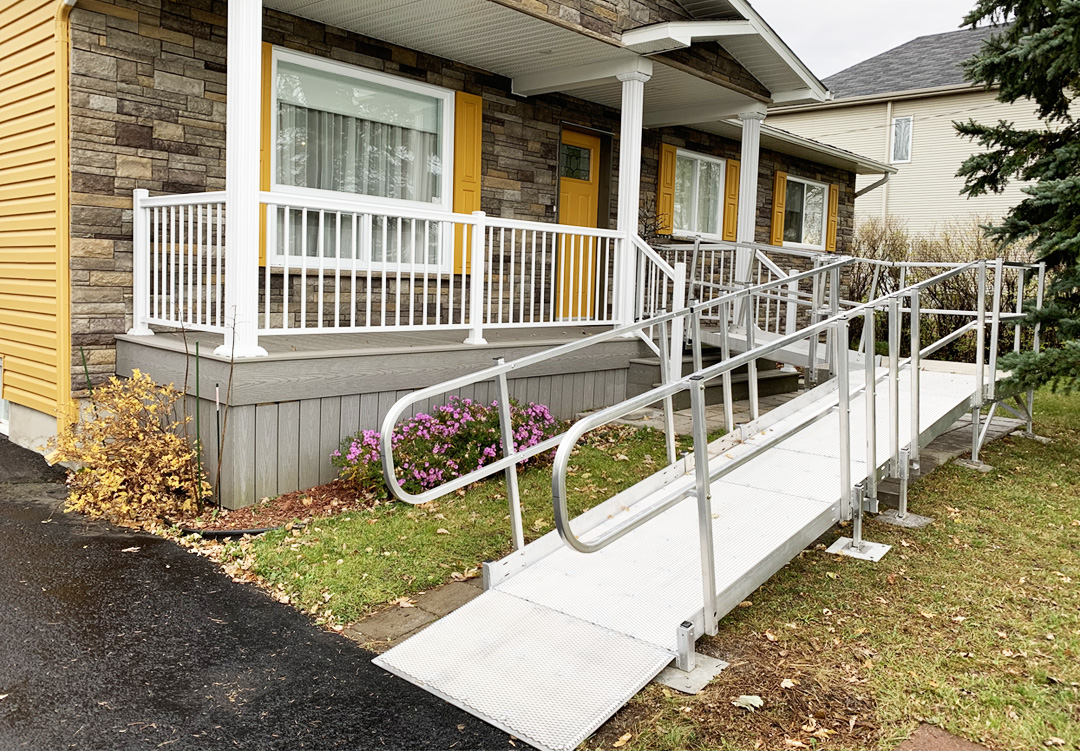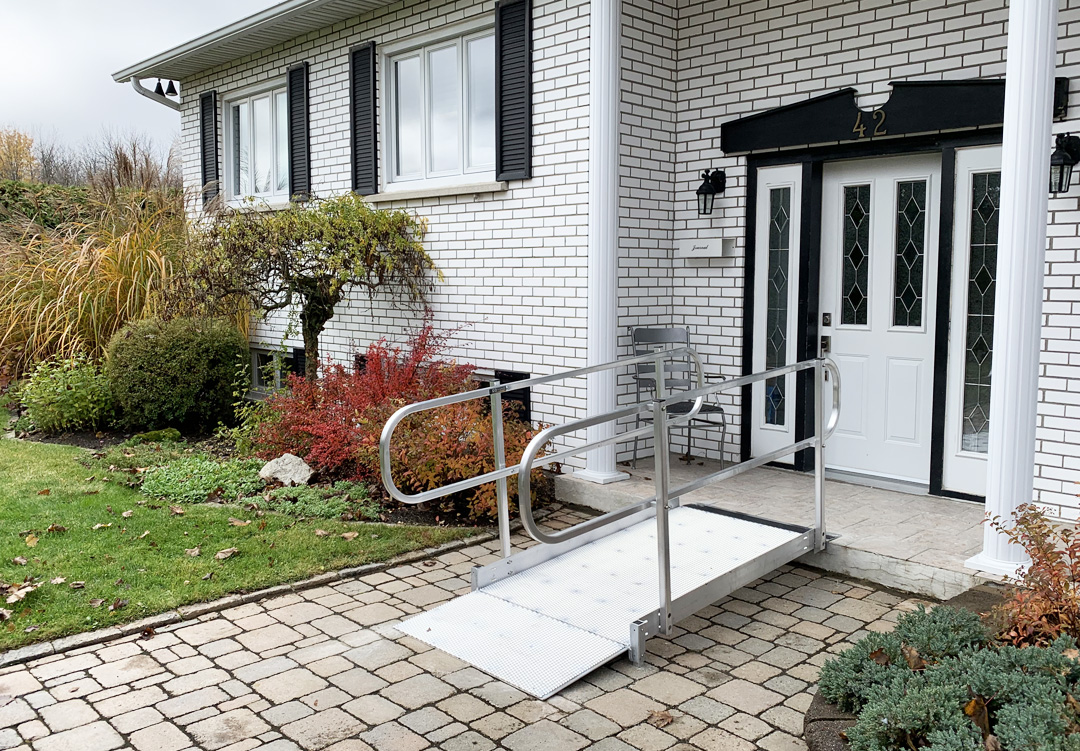 Residential modular access ramps
Enter and exit your home easily with our modular wheelchair access ramps!
Beneficial features of modular residential access ramps
Designed to be extremely robust;
All-season non-slip, open mesh floor;
Large resting platforms to facilitate maneuverability;
Large enough to allow passage of scooters;
Continuous handrail;
Built according to the building code as per the Régie du bâtiment du Québec;
Quick and easy to install;
No maintenance required and built to last;
No cleanup required after removal;
Made in Canada;
100% recyclable;
5-year guarantee Sales and leasing;
Possibility to buy back your used ramp.
Option available to paint you ramp to match colors of your home with powder paint that comes in a variety of colors. (available at an extra cost).
Other products that might meet your needs