Make it easy to get around with our threshold ramps. The crossing ramp makes it easy to get through all types of doors, whether it is a patio door or a regular swinging door. Enjoy your outdoors and head safely to your terrace with your wheelchair without any difficulty thanks to our threshold crossing ramps and sloping planes.
Our advisors will be happy to help you have a good time on your terrace. Contact us today!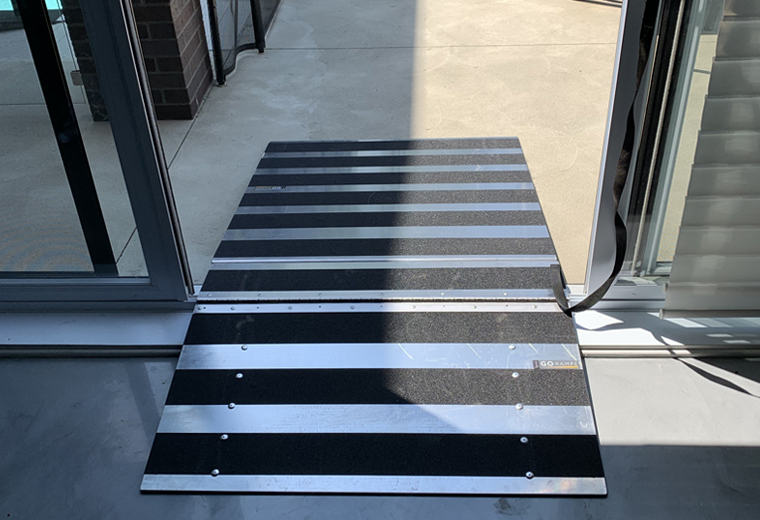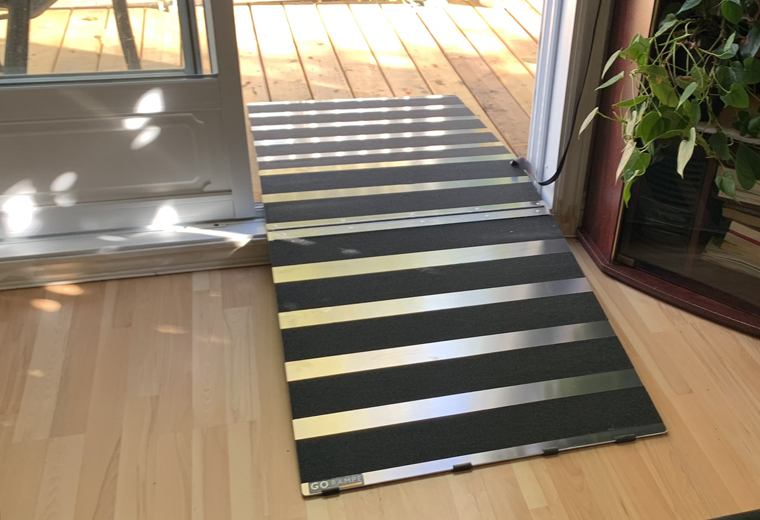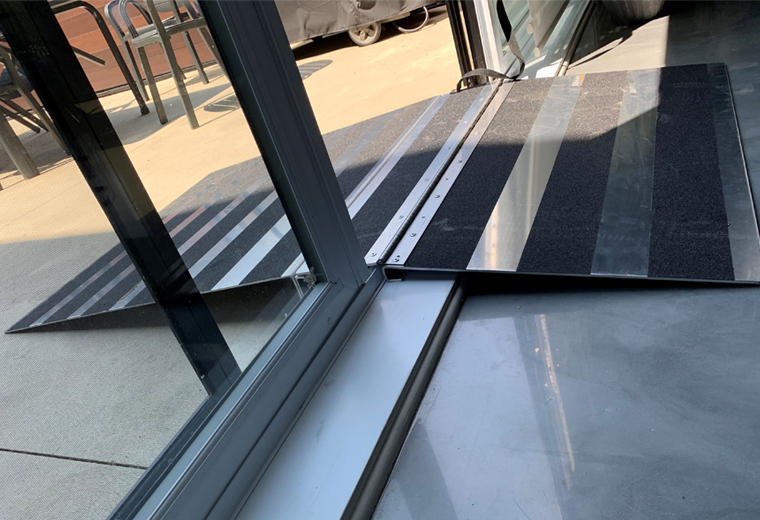 Door threshold ramps and incline planes
Our door threshold ramps and incline planes allow you to cross any doorsill easily.
Beneficial features of door threshold ramps
Designed to be extremely robust;
Load bearing capacity of 750 pounds;
All-season anti-slip floor;
Built according to the building code as per the Régie du bàtiment du Québec;
Quick and easy to install;
Can be installed year-round;
No maintenance required;
Made in Canada;
No cleanup required after removal;
5-year guarantee
Other products that might meet your needs