The Nano Go Rampe lifting platform is a compact and powerful wheelchair lift, designed for Quebec's harsh climate. The vertical lifting platform meets your residential or commercial needs. It can be used indoors and outdoors as well as in homes or buildings.
The wheelchair lifting platform provides the user with a safe and hassle-free experience, providing smooth ascent and descent.
Thanks to its thinner tower compared to the standard lifting platforms, the Nano Go Rampe is elegant and less imposing while maintaining its quality. It is the easiest and fastest lift to install currently available in the Canadian market.
With our custom paint options, you can even harmonize your lifting platform to any environment.
We also manufacture and install optional aluminum platforms that provide safe access to your Nano Go Rampe vertical lift directly from your door.
Contact our advisors now to find out more about our vertical wheelchair lifting platform.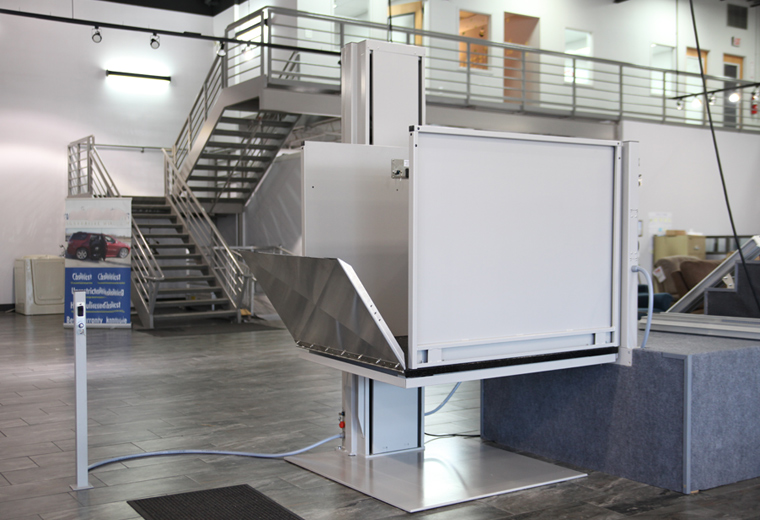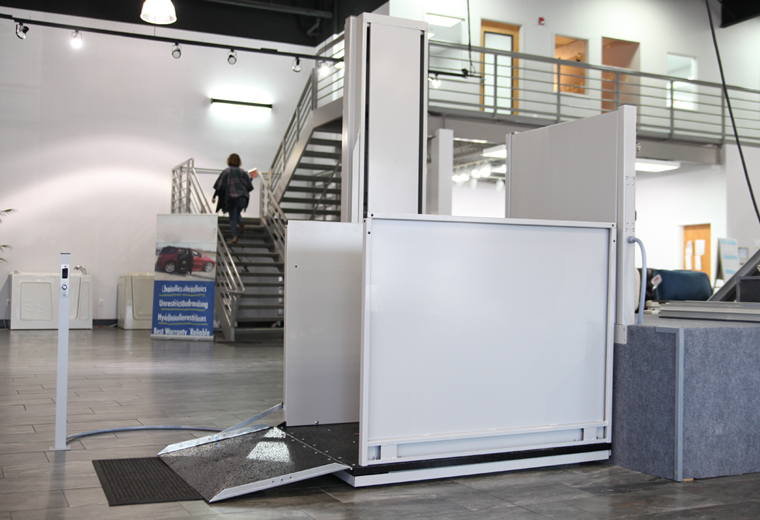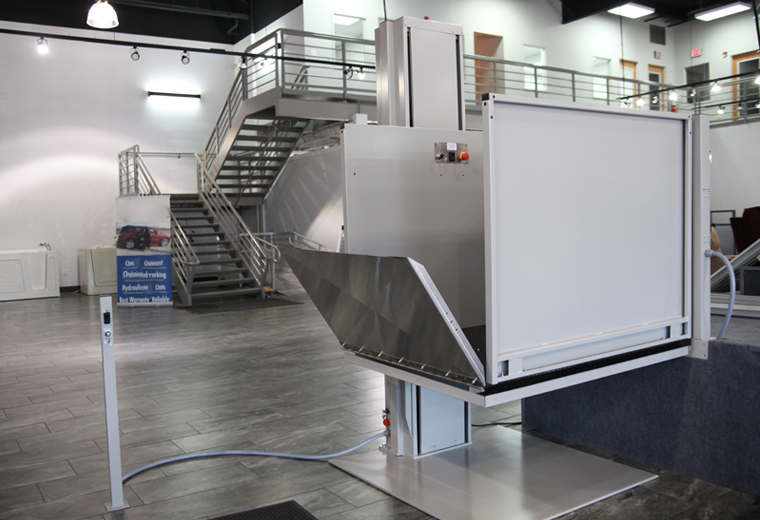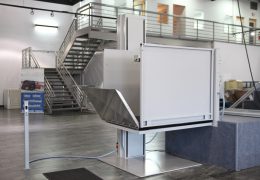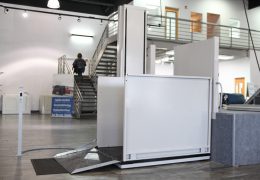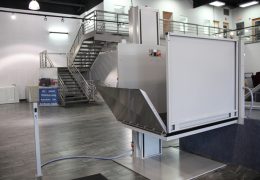 Wheelchair Lifting Platform
The Nano Go Rampe lifting platform is the ideal solution when you have limited space, indoors or outdoors.
Beneficial features of our Nano Go Rampe Wheelchair Lifting Platform
Safe;
1 manual emergency descent wheel;
Non-slip floor covering;
Floor with obstacle sensors;
Easy and quick installation;
Capacity: 800lb (363kg);
Standards: B613.00 or B355.09;
Power supply: 120V 60Hz, 20A with backup batteries or with transformer;
Rated speed: 12 ppm 0.06 m / s;
Configuration: 180 degrees or 90 degrees;
Optional aluminum lift access platform available;
Control: Pressure maintained with emergency stop;
Electromechanical positive lock;
Cabin dimension: 36" x 60" (other dimensions available);
Disconnecting device: 20A circuit breaker with auxiliary contact;
Residential and commercial models available;
Made in Canada.
Our platforms can be painted to match the color of your home thanks to our selection of powder paints. (available at an extra cost)
Other products that might meet your needs