Easily access the places you love to visit with our portable ramps.
Robust, versatile, and ultra-lightweight, our removable access ramps will allow you to regain greater freedom. They are ideal for crossing small stairs and other obstacles.
Discover the joys of visiting your surroundings with our portable ramp by contacting our team specialized in the manufacturing and installation of our access ramps.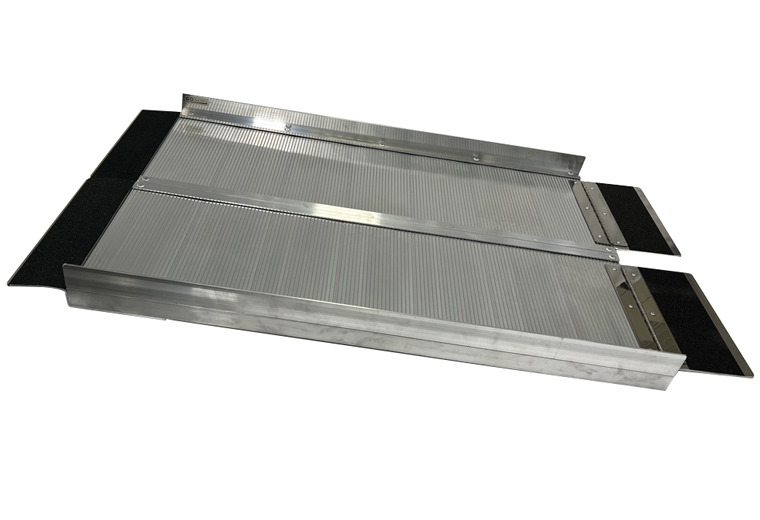 Portable access ramps
You will never encounter another wheelchair obstacle that you can't overcome with our portable access ramp. Enjoy your freedom and mobility.
Beneficial features of portable access ramps
Designed and built to be extremely robust;
Load bearing capacity of 750 pounds;
Anti-slip open mesh floor;
Foldable, portable, light, and versatile;
No permanent fixture required;
Adheres to building code as per the Régie du bâtiment du Québec.
Other products that might meet your needs